Street Outreach & Safe Place
Operation SafeHouse has been providing the Street Outreach program to entrenched street youth ages 11-24 since 1997. Our team is in the community six days a week at locations where runaway and homeless youth are known to congregate. They are given referrals, hygiene products,  snacks, water and transportation to our shelters or transitional living programs if they would like to move from the streets into a safe and stable environment. Youth can also access our program through our Safe Place partner sites, including 74 Sun Line bus routes that provide "mobile" Safe Place transportation to their hubs or our shelter from anywhere in the Coachella Valley.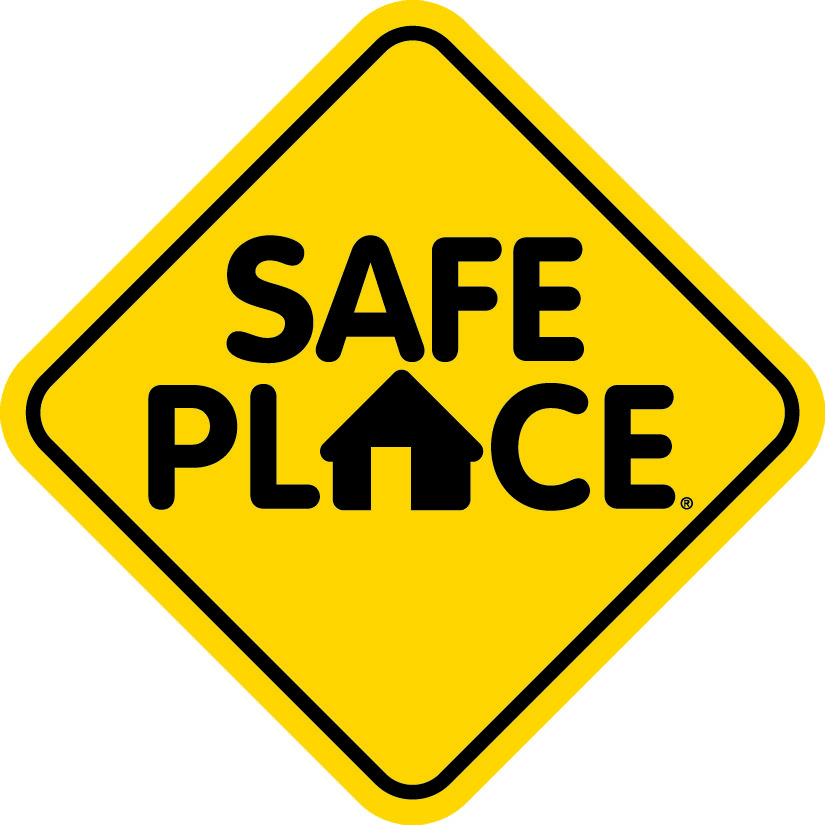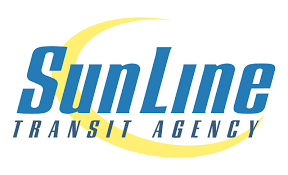 Safe Place Program
Our Safe Place program is how we reach out to teens and their families who may not know we're here for them. Project Safe Place is a national program found in communities all across the United States. It partners local businesses and places like fire departments and police stations with the local youth shelter.
In the Coachella Valley, there are 121 Safe Place locations including participating McDonalds, Boys & Girls Clubs, Fire stations, Libraries, Police stations and Sunline buses. Any child in crisis or who needs help can access our shelter by going into any location displaying the Safe Place sign. Safe Place allows SafeHouse to have "virtual doors" throughout the community so that children can access our services no matter where they are.
Each year, we make presentations to over 30,000 7th-12th grade students by visiting their classrooms and talking about the Safe Place program and where to go if they need help. We show them what the sign looks like and what to do if they ever find themselves facing a situation they don't know how to deal with.
We're actively involved in making presentations to the community about who we are and what we do. We attend health fairs and staff meetings and make presentations to service clubs like the local Rotary, Optimist and Lion's Clubs. We're busy making sure that the community knows about us and that families in crisis know where to turn when they need our help.
If you would like to know more about our program, please contact AJ Vasquez at avasquez@operationsafehouse.org 
| | | |
| --- | --- | --- |
| Name | Address | Phone Number |
| Baning High School Health Class | 100 W. Westword Ave., Banning, CA 92220 | 951-922-0174 |
| Banning Library | 21 W. Nicolet St, Banning, CA 92220 | 951-849-3192 |
| Boys & Girls Club Palm Desert | 42-600 Cook Street, Palm Desert, CA 92211 | 760-347-5712 |
| Boys & Girls Club Palm Springs | 450 S. Sunrise Way, Palm Springs, CA 92262 | 760-327-1304 |
| Cabazon Library | 50425 Carmen Ave, Cabazon, CA 92230 | 951-849-8234 |
| Calimesa Library | 974 Calimesa Blvd., Calimesa, CA 92320 | 909-795-7618 |
| Coachella Library | 15600 6th Street, Coachella, CA 92236 | 760-398-5148 |
| Coachella Valley Sexaul Assault Service | 74-333 Highway 111, Ste. 204, Palm Desert, CA 92260 | 760-568-9071 |
| Coachella Valley Unified School District | 87-225 Church St., Thermal, CA 92275 | 760-399-5137 |
| Desert Communities Youth Accountability | 3255 Tahquitz Canyon, Rm. 103, Palm Springs, CA 92262 | 760-327-1304 |
| Desert Hot Springs Family Resource Center | 14201 Palm Dr., Ste. 108, Desert Hot Springs,  CA 92240 | 760-288-3313 |
| Desert Sands Unified School District | 47-950 Dunes Palms Rd., La Quinta, CA 92270 | 760-777-4200 |
| Guaranty Bank | 66565 Pierson Blvd., Desert Hot Springs, CA 92240 | 760-329-4411 |
| Guaranty Bank | 420 S. Palm Canyon Drive, Indio, CA 92262 | 760-325-2021 |
| Guaranty Bank | 72628 Highway 111, Palm Desert, CA 92260 | 760-341-3622 |
| Indio Boys and Girls Club | 83100 Date, Indio, CA 92201 | 760-347-9712 |
| Indio Library | 200 Civic Center Mall, Indio, CA 92201 | 760-347-2383 |
| Indio Teen Center | 81-678 Ave. 46, Indio, CA 92201 | 760-541-4410 |
| La Quinta Library | 78275 Calle Tampico, La Quinta, CA 92253 | 760-564-4767 |
| McDonalds | 72-755 Highway 111, Palm Desert, CA 92260 | 760-567-1313 |
| McDonalds | 72840 Highway 111, Palm Desert, CA 92260 | 760-776-4893 |
| McDonalds | 67-555 E. Palm Canyon Dr., Cathedral City, CA 92234 | 760-202-0668 |
| McDonalds | 31-545 Date Palm Dr., Cathedral City, CA 92240 | 760-324-5250 |
| McDonalds | 1717 E. Vista Chino, #D, Palm Springs, CA 92240 | 760-320-1504 |
| McDonalds | 14280 Palm Drive, Desert Hot Springs, CA 92240 | 760-329-3449 |
| McDonalds | 34101 Monterey Ave., Rancho Mirage, CA 92270 | 760-202-6896 |
| McDonalds | 78-962 Highway 111, La Quinta, CA 92253 | 760-564-0618 |
| McDonalds | 78-365 Varner Rd., Palm Desert, CA 92211 | 760-834-2440 |
| McDonalds | 82-491 Ave. 42, Indio, CA 92203 | 760-347-1301 |
| McDonalds | 31250 Bob Hope Dr., Cathedral City, CA 92234 | 760-992-5092 |
| McDonalds | 2465 E. Palm Canyon Dr., #13, Palm Springs, CA 92264 | 760-322-9870 |
| McDonalds | 81544 Highway 111, Indio, CA 92201 | 760-347-7556 |
| McDonalds | 42550 Jackson St., Indio, CA 92203 | 760-347-0506 |
| McDonalds | 83131 Avenue 48, Coachella, CA 92236 | 760-342-0896 |
| McDonalds | 50090 Harrison St., Coachella, CA 92234 | 760-398-5600 |
| McDonalds | 72255 Varner Rd., Thousand Palms, CA 92276 | 760-343-1488 |
| Mecca Family Center | 91-275 66th Ave., Ste. 100, Mecca, CA 92254 | 760-863-7860 |
| Mecca Library | 91260 Ave. 66, Mecca, CA 92254 | 760-863-7860 |
| Palm Desert Library | 73-300 Fred Waring Drive, Palm Desert, CA 92260 | 760-346-6552 |
| Palm Springs Fire Dept. #1 | 277 N. Indian Canyon, Palm Springs, CA 92262 | 760-323-8181 |
| Palm Springs Fire Dept. #3 | 590 E. Racquet Club Rd., Palm Springs, CA 92260 | 760-323-8181 |
| Palm Springs Fire Dept. #4 | 1300 La Verne Way, Palm Springs, CA 92262 | 760-323-8181 |
| Palm Springs Fire Dept. #5 | 5800 Bolero Rd., Palm Springs, CA 92262 | 760-323-8181 |
| Palm Springs Fire Station | 300 N. El Cielo, Palm Springs, CA 92262 | 760-323-8181 |
| Sun Line Transit (74 buses) | 32-505 Harry Oliver Trl, Palm Springs, CA 92276 | 760-343-3451 |
| Thousand Palms Library | 31189 Robert Road, Thousand Palms, CA 92276 | 760-343-1556 |
| YMCA | 3601 Mesquite Ave., Palm Springs, CA 92264 | 760-320-6430 |